Muscular recovery
Traning and competitions are closed and frequent. Active recovery in the water will give you surprising results
---
Increase performance
The continuous and fractionated water exercice improves significantly cardiovascular capacity. Programs for interval training are integrated in our hydrotherapy equipments.
---
Sport medecine
trauma or injury make athletes on rest for a long time . Exercising in water accelerates building muscle and joint mobility . We offer a range of hydrotherapy equipments that will facilitate rehabilitation and muscle strenghtening
---
Our best products for Sport club
Dynamika vous propose ses meilleurs produits
You will love it !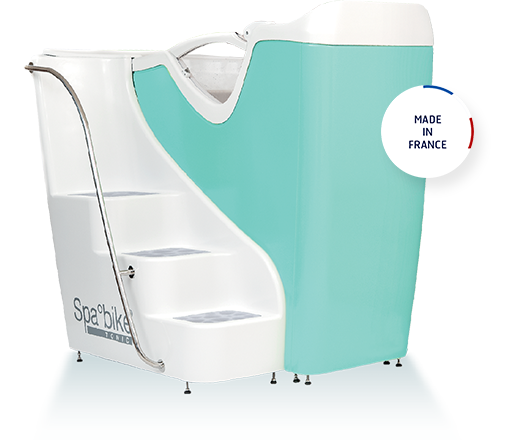 The Spa°Bike® Tonic is a hydromassage bath with hydraulic resistance pedaling system.