Rentabiliser votre espace
Nous avons des équipements main libres pour élargir votre carte de soins et proposer des soins hydro massants actifs. Votre clientèle est en attente de soins à base d'eau et naturels
---
Attirer de nouvelles clientes
l'aquabiking est une des meilleures techniques sur le marché pour lutter contre la cellulite, la rétention d'eau et tous les troubles circulatoires des jambes. Consultez nous pour choisir l'équipement le plus adapté à votre espace.
---
Vous différencier
Proposer des soins de balnéothérapie active vous positionne comme un professionnel à la pointe des soins à la personne.
---
Our best products for Slimness centers and institutes
You will love it !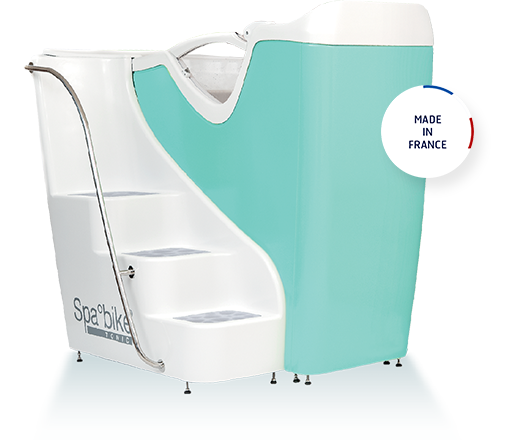 The Spa°Bike® Tonic is a hydromassage bath with hydraulic resistance pedaling system.